It's that time again, when critics tally up their Best and Worst lists. I don't care how much drool and drivel fills the ozone about how wonderful everything was in 2017. It was a terrible year for movies—and some of the people who make them. Harvey Weinstein, Kevin Spacey, producer Brett Ratner and Dustin Hoffman are a few of the folks who agree. But it was a lousy year for audiences, too. They lined up to see the bad ones, and a lot of critics voted for the wrong ones. For me, it's been a mixed bag.
Among my choices for praise, I exclude documentaries, as well as some of the obvious choices favored by other reviewers but not me. I hated the incomprehensible mumbling and incoherent dialects in the overrated Dunkirk. Although I think Gary Oldman gave the most brilliant male performance of the year as Winston Churchill (historic, actually) in Darkest Hour, it was a movie that put me to sleep at regular intervals. So did Aaron Sorkin's dreary, overwritten Molly's Game, a muddle about poker, of all things—a subject that interests me about as much as a graduate course in nuclear physics. Nor do I understand what the raves are all about concerning The Florida Project, a dull, chaotic look at disenfranchised welfare kids running wild in the ugly shadows of Disney World.
Other mind-boggling critical favorites I found moronically pointless and inept include Giullermo Del Toro's slick, silly fairy tale The Shape of Water, a fantasy about a romance between a mute girl who scrubs toilets and an Amazonian "creature from the Black Lagoon" who belongs in one, and debut director Jordan Peele's thrill-deficient thriller Get Out, a contrived horror flick with racist overtones about a white girl who turns black men into robots, gift-wrapped in Hitchcockian camouflage to fool gullible movie critics into thinking they are watching art. Here, then are my lists for the Best and Worst Movies of 2017.
THE 10 BEST MOVIES OF 2017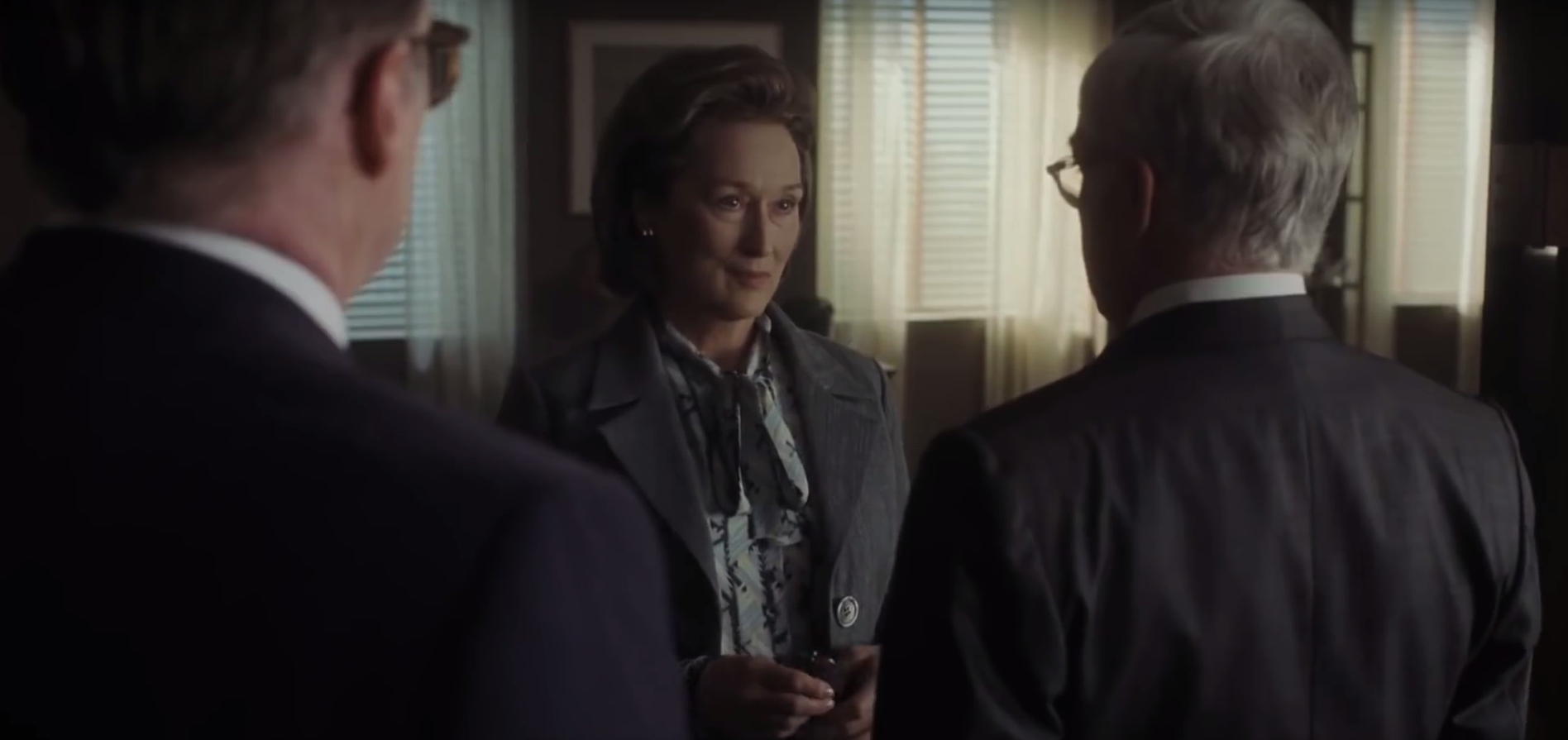 The Post. At a critical time for the future of journalistic integrity, Steven Spielberg's polished plea for the vital importance and protection of freedom of the press as guaranteed by the United States Constitution in a Democratic process couldn't be more relevant. Meryl Streep as creative publisher Kay Graham and Tom Hanks as passionate editor Ben Bradlee, who defied the law to publish the Pentagon Papers, head a perfect ensemble cast to recreate a historic chapter in the life of the great Washington Post that led to Watergate, the impeachment of a second-rate president, and the kind of truth in journalism that changed the course of American history. In the same vein as All the President's Men, this is an exemplary film that blends facts, suspense, and entertainment value into not only the best film of the year, but one of the best films ever made.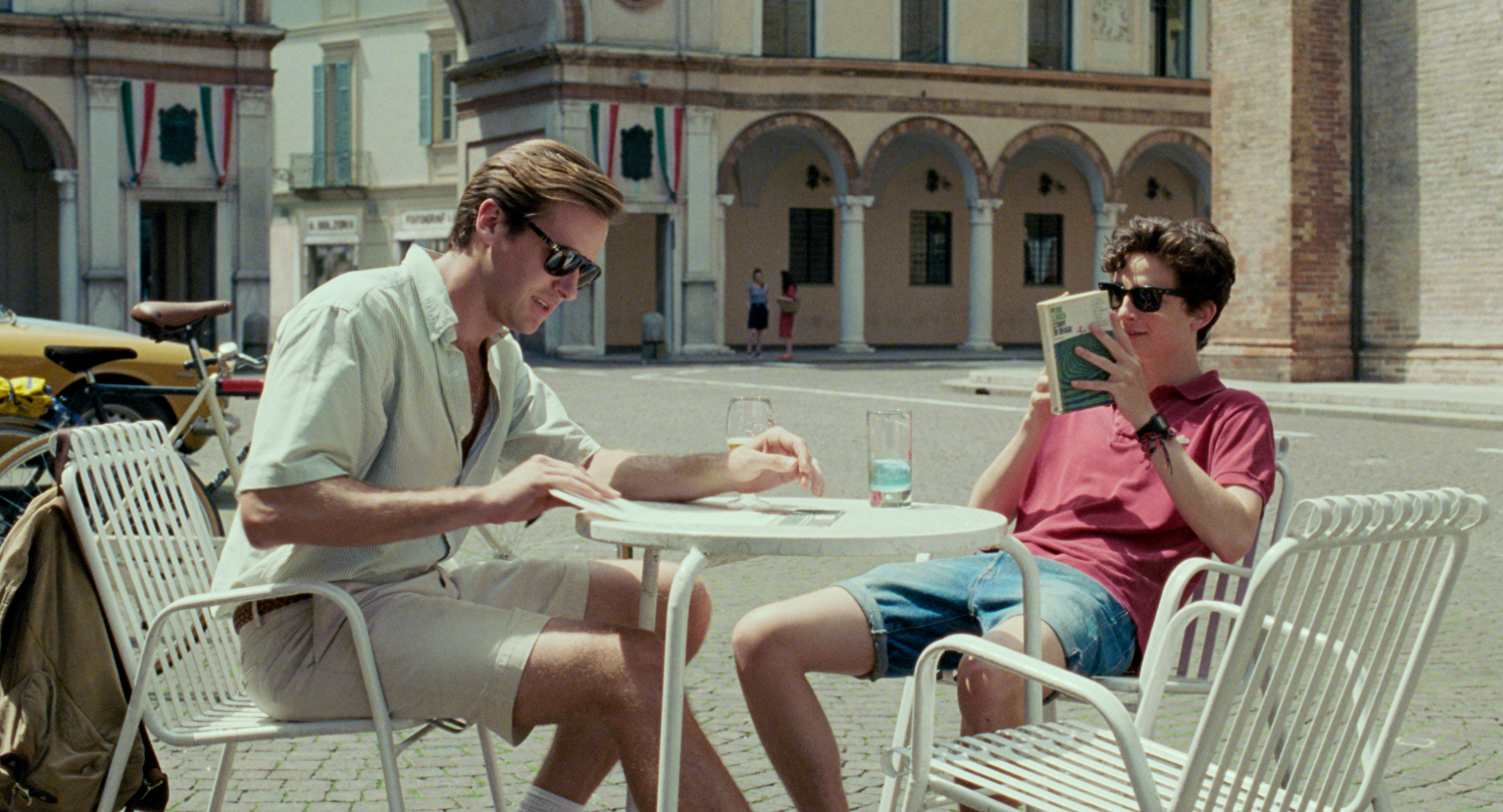 Call Me By Your Name. Tender, heartbreaking study of first love by Luca Guadagnino about a sensitive, inexperienced teenager's passionate crush on an older college graduate student who is spending a six-week summer apprenticeship with the boy's archaeologist father at the family's villa in Northern Italy. Lush, nuanced, emotionally believable and filled with wisdom and passion, it's a rare film about feelings instead of action, devoid of cliches and dumb dialogue.
Lady Bird. Actress Greta Gerwig's hit debut as writer-director chronicles the keenly observed semi-autobiographical details in the painful coming-of-age years of a confused and desperate California teen with sharp insight and a fresh wit rarely found in American movies. Sealed with extraordinary performances by Saoirse Ronan as the girl who escapes the mundane by calling herself "Lady Bird," Broadway's Laurie Metcalf as her mother, Pulitzer-winning playwright Tracy Letts as her weak, sympathetic father, and Lucas Hedges and Call Me By Your Name breakout performer Timothee Chalamet as her boyfriend, this is a triumph on several levels at once.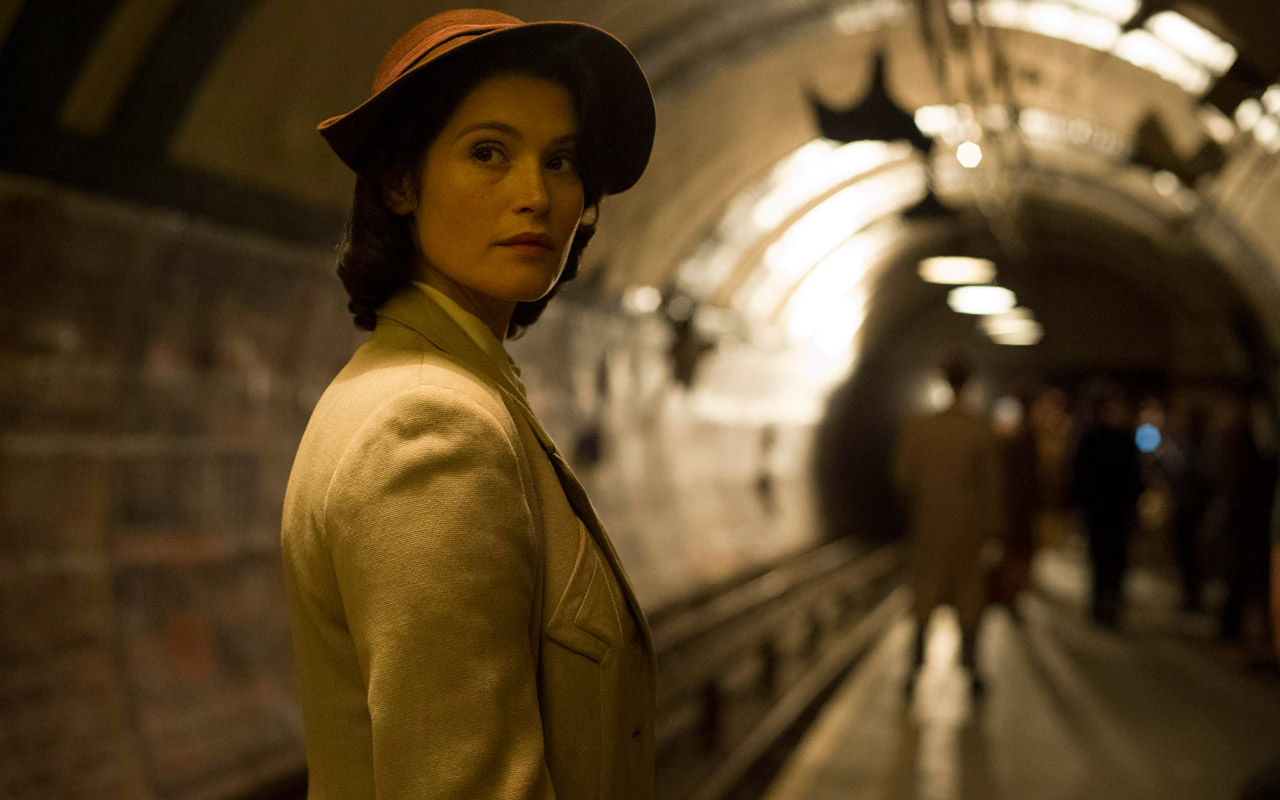 Their Finest. Skillfully directed, marvelously written and acted without a trace of artificial period self-consciousness, and a real eye-opener about how women were recruited to keep the British film industry alive during the London Blitz in World War Two, this exemplary film opened too early in the year to draw the proper attention and suffered the fate of being criminally overlooked. Too bad. It's a much better film about the war than Dunkirk, including action sequences in the same setting that are better staged.
Brad's Status. Not much rewarding jingle of coins at the box office, but this carefully written, directed and acted film about mid-life crisis showcased the most fully realized performance of Ben Stiller's career as a Sacramento businessman who seems like a pillar of success until he tries to get his son into an Ivy League college, then sees the roads he didn't take.  Shuttling between rejections at Harvard, Williams, Amherst and Tufts, he begins to think he's not the role model his family thinks he is. At the end of a long, frustrating weekend, it's his son who teaches him about his true status in life, and Brad discovers he's luckier than the peer group he envies for all the wrong reasons. Writer-director Mike White is a big but subtle talent. His film really says something important about modern American life, and Stiller's range and experience pay off handsomely in a performance of unexpected sweetness, naturalism and charm.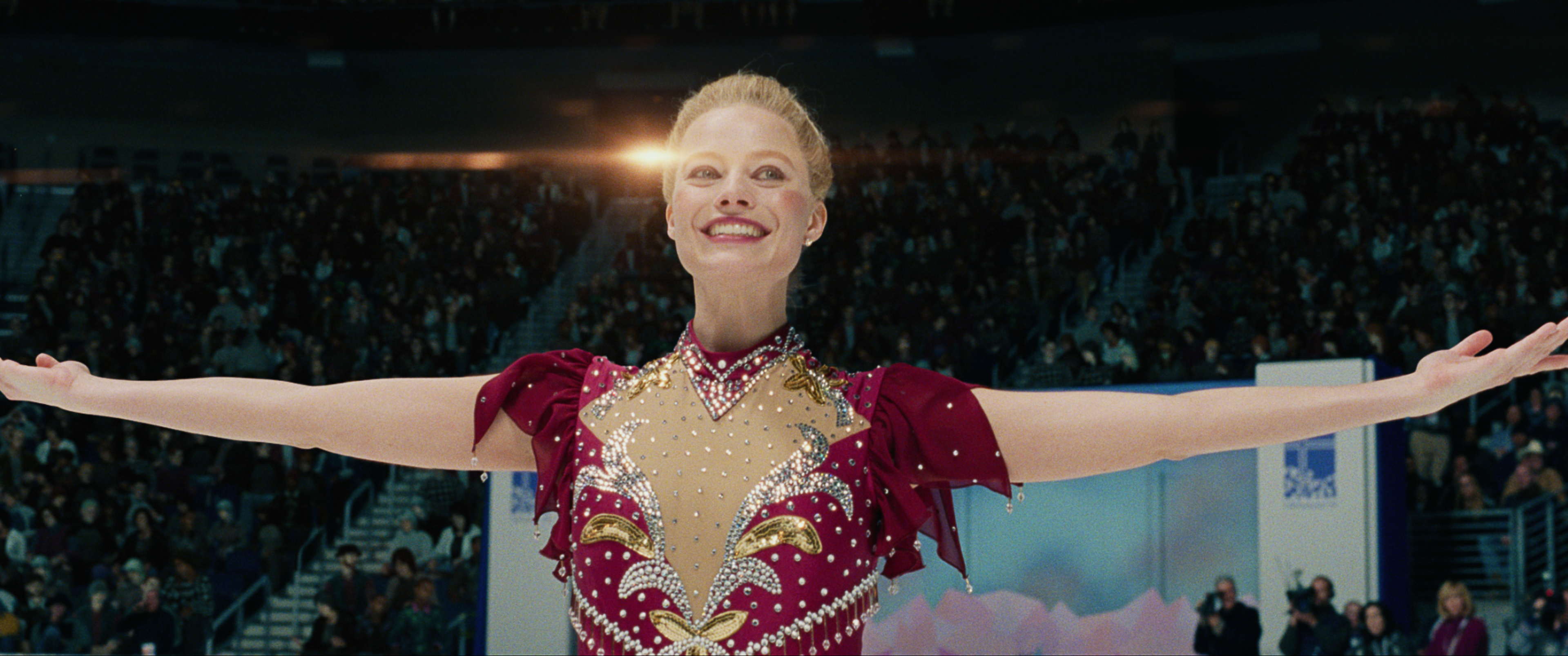 I, Tonya. Margot Robbie's career-transforming performance as disgraced champion skater Tonya Harding is honest, poignant, vulgar, two-fisted and laugh-out-loud funny. There is never a wasted moment in this headline-grabbing tale of American fame-chasing desperation on the ice, and the real facts behind the notorious case are riveting. Sebastian Stan as Tonya's larcenous husband and especially a volcanic eruption called Allison Janney as the profane, chain-smoking white trash mother from Hell add vitriol and violence to a film as fascinating as a tabloid scandal.
Mudbound. The hardscrabble lives of two families of Delta sharecroppers—one white, one black—are interwoven through lean decades of poverty, challenge and farming barren land, while connecting the dots of racism, war, religion, adultery and murder. It's a saga with an abundance of over-ripe narrative, but the firm hand and clear vision of writer-director Dee Rees gives the labyrinthine plot a balanced coherence that never flags.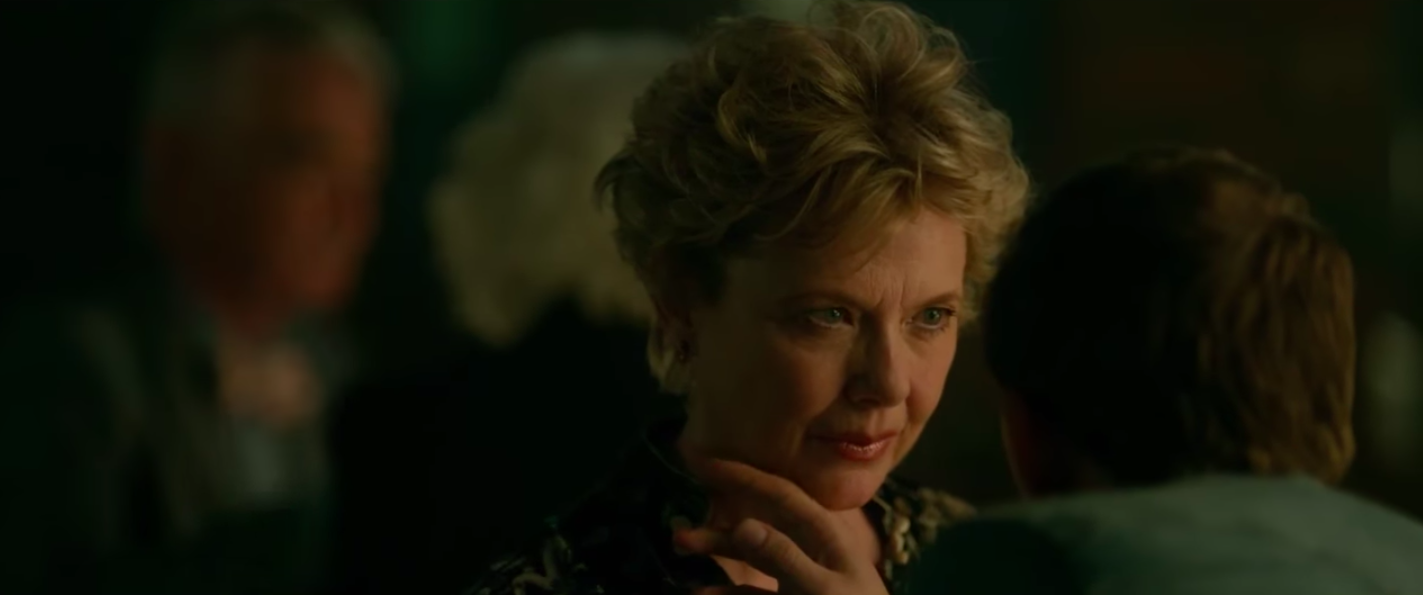 Film Stars Don't Die in Liverpool. The final tragic days of faded glamour girl and Oscar winning actress Gloria Grahame, dying of cancer in the care of a British family that took her in to protect her from the cruel scrutiny of Hollywood and give her peace and dignity at the end. A tremendous centerpiece display of vulnerability, disclosure and radiance by Annette Bening lifts a sad film above the status of a three-hankie tearjerker and leaves the viewer feeling moved and benevolent.
Novitiate. An enlightening and intelligently balanced study of life in a convent that is nothing less than boot camp for nuns, where one modern girl clashes with the harshness of antiquated Roman Catholic doctrine. It investigates with soulful searching and self-doubt the changing ideologies of the church, experienced by bewildered but dedicated postulants on the verge of womanhood struggling daily with spirituality under stress. A great performance by Melissa Leo as a stern, manipulative Mother Superior shattered and eventually disillusioned by the changing values of nuns who abandon their traditional roles as brides of Christ in favor of radical feminism.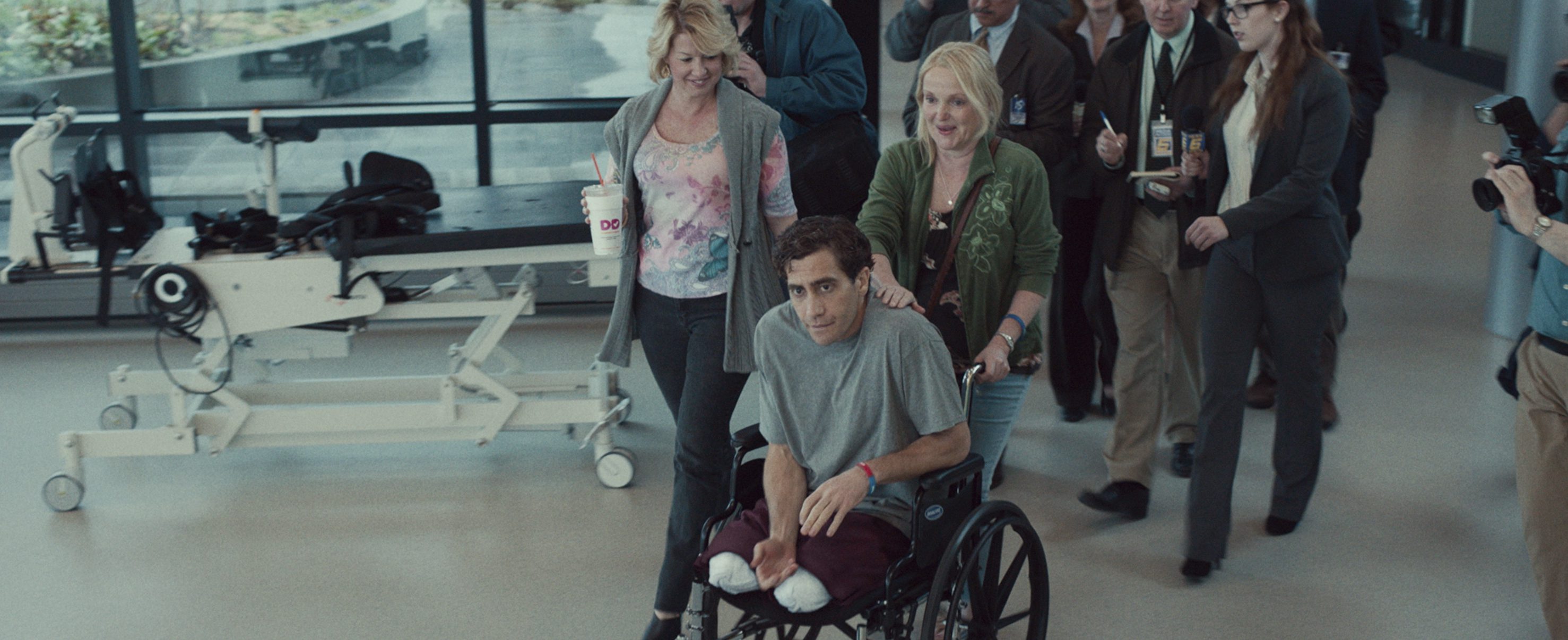 Stronger. Another solid, detailed character study in the ever-evolving career of Jake Gyllenhaal, about the sober, gimlet-eyed tragedy of Jeff Bauman, the 28-year-old blue-collar Costco employee who lost both legs in the terrorist bombing at the 2013 Boston marathon. I liked it because it was not so much about the actual event as the aftermath, which shows how an innocent victim fought back with physical and spiritual strengths he didn't know he had in order to survive, the life-changing effects on the lives of the friends and family who loved him, and how he became a reluctant symbol of heroism, dignity and hope. I'm a sucker for these survival stories that show the best side of man's humanity, and Mr. Gyllenhaal makes Stronger a stronger achievement than most.
And honorable mentions to Phantom Thread, Breathe, Victoria and Abdul, Wonder Wheel, Maudie, and Wind River.
THE 10 WORST MOVIES OF 2017 need no additional comments, therefore I won't make any. They are:
The Disaster Artist
It
Fallen

We get it: you like to have control of your own internet experience.
But advertising revenue helps support our journalism.
To read our full stories, please turn off your ad blocker.
We'd really appreciate it.
Below are steps you can take in order to whitelist Observer.com on your browser:
Click the AdBlock button on your browser and select Don't run on pages on this domain.
Click the AdBlock Plus button on your browser and select Enabled on this site.
Click the AdBlock Plus button on your browser and select Disable on Observer.com.